Making Sure your Finline Sofa Fits
So you bought your dream sofa, only to discover it won't fit through the door. Size really does matter when you're buying a new sofa, chair or corner sofa for your home.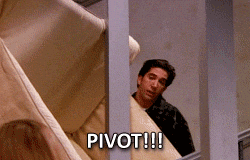 To make sure this doesn't happen to you, we here at Finline have put together a handy guide on how to measure up your house and the access points that are crucial to ensure a safe journey for your new handcrafted sofa. It's just a few practical tips, which should be used when you're thinking of placing an order with Finline at any of our Showrooms. So, when your beautiful bespoke furniture delivery arrives, it fits all snug in your home perfectly. We put a lot of work in at production stage to handcraft each piece for every specific customer to ensure all sofas & chairs that leave our factory are in good condition. So it's important that when it comes to delivery we know the sofa will fit into the room without damaging it.
Map out our area with masking tape/newspaper
Masking tape or newspaper (even better) can map out the size of your sofa, which will aid your measurements so your sofa will fit comfortably in your room. You can get an idea of the size of your sofa in relation to your other items in the room. By doing this it will give you an idea of what kind of space the sofa or corner sofa will take. You might discover that it will block a door so you might need to go down a size or you might find that the room may still be empty looking so you can afford another piece. Doing this is the first step and all our spec sheets with sizes of each model are online and available in each showroom.
Don't forget permanent fixtures
Remember to consider the position of; radiators, handrails, light fixtures, door openings (some doors only open 90 degrees), door frames, staircases etc. It's important to make sure your furniture can make its way through your home with ease.
Measure all access points & stairways
If your furniture needs to go upstairs or down narrow corridors don't forget to take measurements to make sure it's wide enough for your furniture to go through. Very often it's not the width of a doorway but the access either side. A narrow corridor or staircase beside a room can cause a lot of trouble when trying to get your piece in the room.
Treat our spec sheets as a guide

Because all our furniture is handcrafted, dimensions are approximate. A millimeter can make a major difference to proportions. So if it seems like it's going to be a tight fit, don't risk it.
Alternative Options if a suite doesn't fit
Should the furniture not fit into the house for whatever reason, there are generally other options to look at. Door frames can be removed; Hoists and lifts can be used to get onto balconies; panes of glass can be taken out; alternative routes into the house (ie through the back garden in through double doors).
Be sure to look at these options if you feel the furniture wont fit in.
. Access & Delivery PDF Download
If you're still unsure whether your Finline Furniture will fit into an awkward area, give one of our lovely team members a call on – 057 8626219 or email us on [email protected]. We can advise on best options available to you depending on the furniture you have ordered and the layout of your house.
---
For all your queries, please ask any of our sales staff & interior décor specialists who are up to date with the latest trends in the market and to know what fashions are coming down the line.
Please visit any of our our Showrooms in Dublin, Cork, Galway or our Factory Showrooms in Emo, Co Laois.
Keep up to date with everything at Finline and follow us on Facebook, Instagram and Youtube.
by Sarah, Head of Digital Marketing.